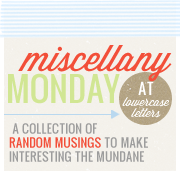 -Today is my last day of work. Sad. Excited. Anxious.
-Last week one of my assistant principals asked me if I was going to cry on my last day. I said that I wasn't sure. Then he said, "You better cry!" Then my principal said, "If you don't cry, I'm gonna make you cry." I love those people.
-The packers come tomorrow to start. Nate Dawg flies in tomorrow night. Wednesday the packers come back and finish. Then they move the stuff onto the truck. Then we leave. Where we're going, I don't know. We may head to Atlanta, we may head straight to OK.
-2 of my coworkers took me to Opryland. It was all sortsa destroyed during the May flood
Amazing.
-I disposed of the dead bird.
-I want to get new stockings for Nate Dawg and myself.
-Is it weird that I want to to ahead and get them monogrammed as "Mom" and "Dad", instead of Morgan and Nate? I'm not preg, but eventually we will have kids. So I might as well go ahead and get the Mom and Dad stockings. right?
-Weird?
-Don't answer.
-Bedlam is this Saturday at OSU. I don't hate OSU. I cheer for them as long as they're not playing OU. I'm pro-Oklahoma at all times. BUT-I hope we beat them this year. Since it's on their turf, there's a good chance we will play poorly. Because that's just what we do.
-I want these shoes that Oprah gave away on her Favorite Things show.
-I plan on making many-a-lists on the long car ride while Nate Dawg is driving. Lists will include but are not limited to:
Christmas lists for friends and family aka what we will get them
Nate Dawg's Christmas List
My Christmas List
Houses we want to see in Tulsa

Head over to Carissa's blog and link up! Everybody's doing it!



all images courtesy of google images.