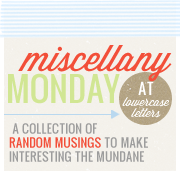 1. I have tomorrow off because we have the house inspection. Hopefully nothing is wrong with our house. That will make the selling process much, much easier.
2. I can't wait to live with my husband again.
3. Nate Dawg was supposed to fly in at 8 Friday night. He got to the airport in Tulsa at 2ish. It was storming there and his flight kept getting pushed back. He left the airport at 8:15 to head back to the apt. His flight got cancelled, so he took one Saturday at 7:15am. They put him in first class! So we had all day Saturday to hang out.
4. Sunday he was supposed to leave at 1:55. I dropped him off at the airport. 15 minutes later he says that his flight is delayed until 3. Not cool American Airlines.
5. Norman has gone to the airport with us everytime I've taken Nate up there. He really, really wanted to go this time. But Nate and I were going to eat at Puckett's on the way, so we couldn't take Norman. He was all pouty and stuff. We were walking out to the garage and I tried to shut the door going from our kitchen to the garage. It hit something. So I open it back up and Norman runs towards us. He soooo did not want to be left. Bless his heart.
6. I had pumpkin cheesecake at Puckett's and it was delicious.
7. My last day of work has changed. It was supposed to be next Tuesday, now the movers are coming that day so Monday it is! Since I don't have to work tomorrow, that means I only have 4 days of work left. Bittersweet.
Miscellany Monday rulz! If you want to link up, head over to lowercase letters!