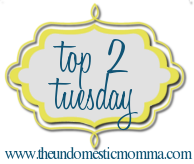 Top 2...random facts about you.
1. I HATE driving next to semis.
It's scares the crap out of me. I'm always afraid that they'll change lanes and won't see me. Either that, or I think they are looking down at me from their gigantic truck and are lookin at my legs or something. Sick.
This picture makes me anxious. Very anxious.
2. I do not fart in front of my husband.
He farts in front of me, but I don't fart in front of him. We will celebrate our 5th anniversary this April, and I still don't let 'er rip in front of him. Why? Probably because girl farting grosses him out. I'm not ready to gross him out, so I don't do it.