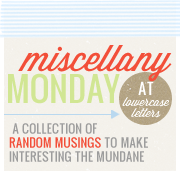 -Dude, when do I get to start blaming stuff on pregnancy brain? I just typed Munday. I've known how to spell the days of the week since like first grade...and I typed Munday instead of Monday. Geez Louise.
-I love this time of year, I do. But this doggone daylight saving time really screws me up. I don't know how we made it to church on time yesterday.
-Nate Dawg and I watched Little Red Riding Hood yesterday. We went to the nooner (ha). So the movie started at noon, got out at 2. It's so weird watching a movie and walking out of a dark theatre when it's still light outside.
This is not a pic from the movie I saw.
-I give the movie a B. It's was ok. The dad from Twilight is in there.
-Nate Dawg leaves for Vegas on Wednesday. He's been going opening weekend of March Madness since his bachelor party in 2006. I've been able to go a few times myself, but apparently Vegas is not an ideal location if you're pregnant. Whatev.
-I'm 14 weeks and 2 days pregnant. The scale had not gone up at all...until 2 days ago. Every time I get on there it's gone up.
-It's trash day. Guess what's goin in the trash....
-I've never really had heartburn. Even eating jalapenos straight...no heartburn. ANYTHING I eat now gives me heartburn. I mean, I felt like I could breath fire yesterday.