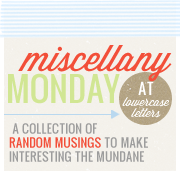 -I got my hair done Friday. Thank goodness.
-So maybe you can't tell as much as I can, but it's a huge difference.
-Nate Dawg is heading to Albuquerque today, but only until tomorrow night. I'm going to try to stay in our house by myself for the first time.
-I'll probably end up heading to my in-laws because I'm scared of everything.
-PW had her last book signing this wknd in our hometown of Pawhuska. Good times. Glad that book tour is over. On to the next!
-I hung out the whole time at the book signing with a girl that was in my KAO pledge class. She and I hadn't seen each other in almost 5 years. So that was pretty cool!
-I'm still craving bacon. And beer. But I haven't been drinking. Promise. Is my typing slurred?