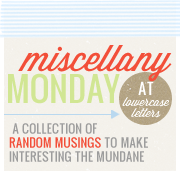 -I looooove this super duper freakin nice weather recently. It was 82 in Tulsa yesterday and it's supposed to be the same the next few days.
-I got to see my bff, Brandi this wknd. I got to see her daughter and her husband too. And I didn't take one dadgum picture. bff fail.
-Nate Dawg made it back from Vegas all in one piece (minus some money).
-I have a doctor's appointment tomorrow. I was 15 weeks on Saturday. I'm afraid to be weighed tomorrow. And the dadgum appointment isn't until 3:15, so I will have eaten several meals by then. Not cool. This is the only afternoon appointment I have.
-I'm thinkin I may take Norman on a long walk before my appointment so I can try and burn some calories before steppin on the scale.
-Either that, or I'm gonna get nekked before I step on that scale.
-Mama needs a tan. I even took a pic so you could see how pale I am.
I'll leave you with that pic to think of. haha