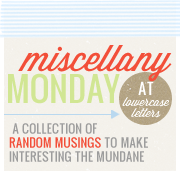 1. I had to read in a wedding Saturday. I hate reading in weddings. Like, hate it. Like drank before leaving the hotel. Drank in the church. And I'm sure I was still blotchy red while reading. I read 1 Corinthians 13, which I know by heart. But it's over with.
2. I took the wedding gift to the wedding, and forgot to put it on the table. So now I have to mail it.
3. My husband will not take a normal picture.
4. It looks like I need to brush my hair.
5. That berry thing that I have on my chest had these crazy sharp leaves. Crazy, crazy sharp, I tell ya. I couldn't look down because they would poke my face. There was a broach pinned on there that was our gift. All of the broaches looked like snow flakes. Nate said, "So you wear that thing and you turn into a grandma?"
6. I'm picking my brother, Paul, up from the airport tomorrow. He lives has been in Mexico the last year and 1/2 attending grad school for Archaeology. I miss him. So happy he'll be in for Christmas! He's like Indiana Jones. Only I call him Oklahoma Paul. Has a nice ring to it.
7. I'm sad my oldest brother, Joe Clay, won't be here for Christmas. He is currently deployed with the Air Force. He's doctorin' the hell out of some folks over there. So proud.

8. We were in Fort Worth for the wedding Saturday night. Sunday we met up with some friends of our from Texas that moved to Tennessee when we did. We haven't seen them in like 4 weeks. We gave each other our Christmas presents. I got a Shake Weight. And I love it.
9. We had REAL Mexican food Sunday. It's real because it was made by actual Mexicans. From Mexico. I miss real, good Mexican food. Texas has the best Mexican food. Next to Mexico of course.
Head over to Carissa's blog and play along.