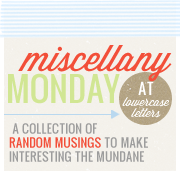 -My boss lady is making me work from home. She doesn't want me having this baby on the highway between Broken Arrow and Pawhuska...or on the ranch.
-I should be feeling very lucky that she is having me work from home and that I don't have to drive....but I'm so bored already.
-I am loooving this mascara
Perricone MD . I don't wear much makeup, so I heart this stuff. Light AND it matches your skin tone. No matter what. or something like that.
-Something is going on with Norman. We're not sure if he's acting funny because he knows the baby is coming soon. OR because one of our stupid smoke detectors needed the battery changed. It kept beeping yesterday. I finally got a battery for it today. Nate didn't want me changing it, but I only had to get on a tiny step stool...so I did it anyway.
Norman has never been the type to just sit outside, but he was out there for a few hours yesterday and a few hours today.
He just lays there and stares at me.