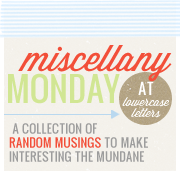 -It's been raining here in Oklahoma. YAY! It does make for a dreary day BUT it's much needed. It's supposed to rain through Wednesday. We have been in such a drought that this rain is a huuuuge blessing.
-The rain did stop us from going to our Easter Sunday family celebration in Sedan, KS. We were under flash flood warning, they were under flash flood warning...so we didn't make the drive.
-After church yesterday we had breakfast with Nate's fam. Then Nate played video games/watched every sport on TV and I watched several movies.
-Today is my love's birthday! Happy 29th birthday, Nate Dawg!!!
-I leave for Tennessee Thursday morning. Tennessee, I love you and I miss you.
- I just happen to fly into St. Louis...ya know....the airport that was hit by a tornado the other day. Not sure how that's gonna go.
-Did I mention the doctor is 98% sure we are having a

girl

? SUCH a surprise. We assumed the baby would be a boy since Nate Dawg has NO girls on his side of the family. Bring on the

pink

!
-I emailed my brothers to tell them we are having a girl. Joe Clay, who's a doctor, said, "I read in my medical textbooks that little girls are made of sugar, spice, and everything nice, so you got that goin for you. And instead of a football, I will get her a pink football." My other brother, Paul, said, "Yay! It's a girl! My second favorite brand of cigar!" :) I love my brothers.
Play along, everyone is doing it! Head over to Carissa's blog!