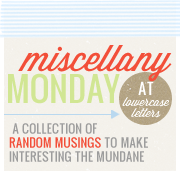 -I hope none of y'all went to the stupid Charlie Sheen shows. Apparently he has failed terribly. They keep showing folks on the news coming out of his shows saying that they spent $500 on tickets.
-I think the people that spend that much on tickets to see Charlie Sheen are idiots.
-Saturday I met up with one of my best friends from high school, Tara. We took our pups to a dog park. It was in the 80's and super sunny. Great day for the dogs to run around and play their little hearts out.
-Tara and I walked around Cherry Street in Tulsa Saturday. We walked probably 2 miles up and down that street. We went to lunch and walked into several shops. There were tons of people out and about, so we did some people watching too.
-We went to the Drillers' game yesterday. $20 for all you can eat seats, yes please.
-It was 90 degrees and the wind was blowin like crazy. Food was flying all over the place.
-Today is a high of 57. What the heck?