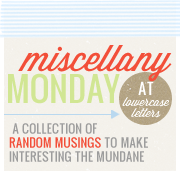 Oh, hey Monday. Nice to see ya again.
Hope everyone had a great Mother's Day!
or is it Mothers' Day? I don't know where to put the '.
*Nate got me a card for Mother's Day. Even though he said I don't meet all of the qualifications.
*Saturday, Nate smoked ribs and chicken thighs. We had his parents over to play golf (I drove the cart) and eat supper. I made PW's roasted garlic mashed potatoes. I cannot describe to you how delicious they were. I wish I would've put bacon and cheese in them. So, so good.
*We spent the rest of the weekend planting flowers, tomatoes, jalapenos, cucumbers, and herbs in the gardens. Go us.
*Raise your hand if you were up 7 times last night to pee. Oh...you mean that was just me?