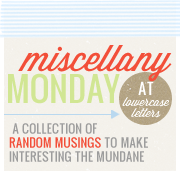 Nice to see ya again, Monday.
-I was in Tennessee this weekend. So fun! I brought my camera, but left it at my friends' house. Oops. So I took NO pics this weekend.
-Thursday I got in and took my friend, Katy, to lunch at 55 South. Then we headed to my old house to dig up St. Joseph. I could not find the guy anywhere. I wanted to dig him up while the guy who bought our house was at work, so I had my old neighbor meet me with a shovel. I dug around in that dang flowerbed for a long time and found nothing.
My concerns with this are
1. St. Joseph got up and walked away.
2. the guy who bought our house got rid of St. Joseph.
3. I didn't put St. Joseph where I thought I put St. Joseph.
-Yeah yeah yeah, Royal Wedding. Nate Dawg and I made April 29 popular 5 years ago.
And yes, I wasn't with my husband for our 5 year anniversary. I gave him the gift of solitude. That's how we roll.
-Friday was Special Olympics in Maury County, TN. All the kids got ribbons :)
Ree sponsored our shirts, so the back had "The Pioneer Woman" on it.
-Saturday 3 of the greatest ladies in the entire world took me to lunch at Boxwood Bistro in Franklin. When we were getting out of the car, they started pulling out a ton of presents from the car. Our baby girl got a TON of super cute outfits, bibs, a Christmas dress, tights, shoes and I got Gigi's Cupcakes! It was a great day!
-Sunday. Oy. I woke up to storms. My flight was at 10:10, but it kept getting delayed. Awesome. So Katy and I went to Puckett's for breakfast.
The Franklin Main Street Festival was going on at the same time. It was crazy busy. We eat, and leave. I checked my flight and it was delayed until 12:20. Then a few minutes later I checked again. It was changed to 11:45. We hauled to the airport and I saw like 1 million people trying to check their luggage. I was in that line for 30 minutes. By the time I got to my gate, I had just missed the plane. So I stayed at the airport until 5. Flew into Houston. Then immediately boarded the plane for Tulsa. We had to sit on the plane for over 30 minutes due to weather. Apparently Dallas was having storms, so planes were having to go around Dallas and there was a ton of air traffic. I get into Tulsa after 10. Wait for my bag. It ended up in Denver.
I am without my suitcase, but that's totally ok because I'm with Nate Dawg and Norman.
It feels good to be home.
Head over to Carissa's to play along!