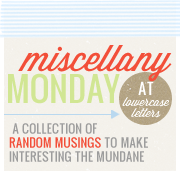 -I really, really need to go get my tag today. It expires tomorrow, and it's a Tennessee tag. I kept meaning to go the past few weeks, but between snow, and then the really nice days, I just didn't want to go.
-Today is my one of my best friend's birthday. HAPPY BIRTHDAY, ELIZABETH! She doesn't know it yet, but she's getting a pretty sweet gift today from me and the G sisters.
-We watched Hall Pass Saturday night. So funny! It's disgusting, but hilarious!
-So, I'm pregnant. Yup. 12 weeks. Get excited. I'm due September 10. I have a little pooch at the moment and, well, I've never had a pooch before. We told our parents 2 weeks ago and just started telling friends on Saturday. It was kind of a fun secret that Nate Dawg and I were keeping. Now it's weird that we're actually saying it.